About Chop Towbin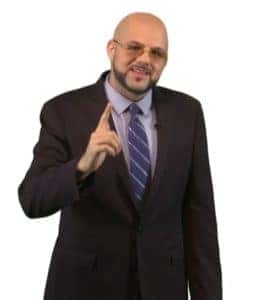 Multiple seasons staring and executive producer of King of Cars on A&E Network based on a day in the life of Chop and his uber-successful car dealer auto group in Las Vegas. The first reality show set in a car dealership.
Celebrity Car Dealer selling cars to Nick Cannon, Snoop Dogg, Khloe Kardashian, Mike Tyson, Randy Couture, Rampage Jackson, Wayne Newton, Gladys Knight, Property Brothers, Pawn Stars, many professional athletes, many boxers, and countless others.
Internationally known as Floyd Mayweather's car dealer selling him and his team almost 200 cars. Including 16 Rolls-Royces, 15 Bentleys and many one of a kind cars.
Featured on HBO and Showtime as Floyd Mayweather's new car dealer.
Featured on CNN International and USA Today.
Partner with Tyrese Gibson on Voltron Motors, custom-made Jeep Wranglers featured in Fast & Furious 8.
Dr. Phil's automotive expert appearing five times giving cars to those in need including multiple new Dodges, Jeeps, and even an SRT8 built by Chrysler Corporation.
Dr. Phil show traveled to Chop's automotive group for an on-location segment on helping and educating women on the car buying process.
Guest-starred on Pawn Stars on History Network.
Featured on The Tonight Show
Featured on Jimmy Kimmel
Picked as the premiere episode for the A&E Network reality series It's A Living.
Chop's episode was hand-picked by the President of the TLC Network as the premiere episode for reality series Faking It.
Guest-starred in A&E Network reality series Take This Job.
Created, executive producer and starred in the most watched dealership informercial, The Chopper Show pulling a 5 share in ratings.
Featured on TMZ for celebrity car purchases.
Co-Star of Saturday Night Street Jam on Hot 97.5 which was #1 in the market.
Creator and host of Chopper's Street Fuego on Hot 97.5 which went from 16th to 2nd in the market.
Multiple appearances on Shade 45 on Sirius/XM.
Featured on MAXIM radio show on Sirius/XM.
Has been featured on MTV's DUB magazine project
Featured in DUB Magazine multiple times.
Over 100 TV, Radio, and print interviews.
Been on the cover of multiple magazines.
Currently on Chrysler Corporation's National Dealer Council Advisory Board.
Youth mentor for students at Andre Agassi Preparatory Academy.
One of only four members of the FIAT Dealer Council for Chrysler Corporation.
Chrysler Corporation's regional ad board.
Las Vegas Business Academy board member.
Worked with St. Jude's Children's Ranch for Kids for years.
Southern Nevada Franchise Auto Dealer's Association board member.
Valley Automall board member.
Regional Dealer Council board member.
Starred on Ch. 4 in the U.K. four-part series.
Fox 5 TV spokesperson for Shining Stars program which highlights and rewards people who go above and beyond in the community.
Featured as Three Square Spokesperson along with Las Vegas Mayor Gordon, Andre Agassi, Steffi Graf, Bobby Flay, Gordon Ramsay and more.
National motivational speaker speaking to sales forces and management of companies such as Comcast Cable, Time Warner Cable, DealerTrack, A&E Television Network, Chrysler Corporation, BMW North America and many others.